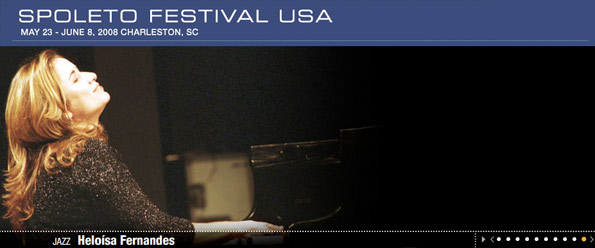 It is hard to understand how it is possible that the name Heloísa Fernandes is so unknown. She is an incredible pianist, an outstanding jazz musician with a marvelous taste for music."
Musicabrasileira.org | Sponsored by Wachovia
Download the festival's comprehensive calendar of events. (PDF)

A native of São Paulo, pianist Heloísa Fernandes loves to interpret the works of Brazilian composers - Jobim, Buarque, and Gismonti among them. Her arrangements for solo piano are a rare blend of dynamic energy and lyrical sensitivity. These will be her debut U.S. performances, as well as her first outside Brazil.